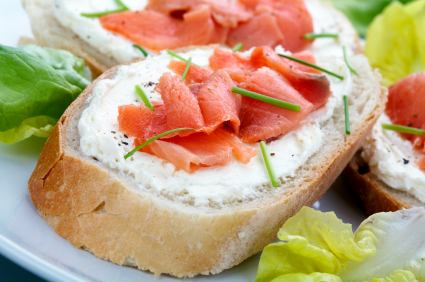 Serves 4-6 as an appetizer.
Ingredients
1/2 French-style baguette
1/2 lb. smoked salmon
1/2 lb. cream cheese or any mild soft cheese
2 slices lemon
Method
Cut the baguette into slices approximately 1/4-inch thick. Lightly toast both sides. Allow to cool for about 3-4 minutes.
Slice or spread cheese over each piece of toast. Cut salmon into toast-size pieces and place over cheese. Serve with lemon slice.