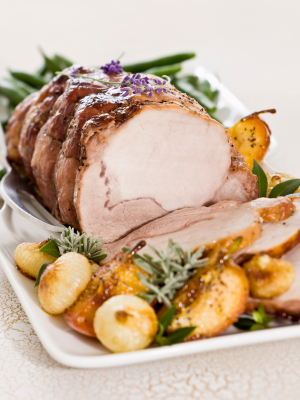 Serves 4

Ingredients
2 cloves crushed garlic
salt and freshly ground black pepper to taste
1 boneless pork loin roast
1 tablespoon olive oil
275ml (10 fl oz) white wine
275ml (10 fl oz) chicken stock
Method
1.Rub garlic, salt and pepper into the pork on all sides.
2.Heat oil in a large frying pan and brown the pork. Add wine and stock and bring all to the boil.
3.Reduce heat to low, cover and let simmer for 30 to 45 minutes or until internal temperature of pork has reached 70 C. Cut pork and serve it in the cooking liquid.